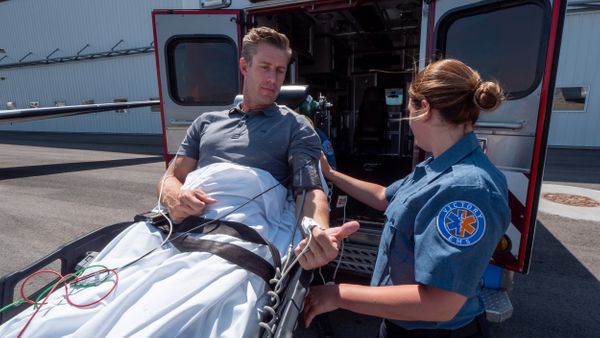 Victory EMS Flights
At Victory EMS Flights, your safety is our highest priority. Whether you need emergency medical transportation or non-emergency flight transportation, we can help you or your loved one get to their destination safely. Our team is built up of experienced pilots and transportation drivers, and we also have highly qualified paramedics and RNs to give you the care and peace of mind that you deserve.
For many years, we have been the leading medical transportation service company in the Northwest, providing patients with safe and secure transportation no matter where their destination may be.
Air Ambulance
No matter the type of medical transportation you or a loved one are in need of, you can count on Victory EMS Flights to provide you with safe and timely transportation services. We take care of the whole process from providing transportation to the medical flight to afterward in order to continue keeping you safe.